Visegrad Fund – 2015-2016 yy.- Project title: "Gender Policies and EU Integration – Experience of V4 for Eap Countries". The partners of the projects are: Ukraine, Poland, Czech Republic, Hungary, Slovakia and conflict region of Georgia – Abkhazia.
The project purpose _ to share experience of the countries of Visegrad group on gender policy with Georgia and Ukraine; to offer the Governments of Georgia and Ukraine those legislative changes and recommendations which passed the countries of V4 group on the way of European integration.
Public lectures, TV and broadcasts, newspaper articles are planned within the project. Also it is planned to issue publications where the analysis of gender policy and the recommendation of all experts of the project will be  entered.
At the end of the project there will be a total conference to which representatives of the Government, partner countries and a media will be invited .
---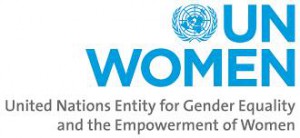 UN Women– 2014-2015years. – The project's name was "Women strengthening in the mountainous regions". In frames of the project, women in Tsageri and Ambrolauri increased their skills in practical issues such as: "Basis and management of small business", "Identification of problems and civil advocacy." Within the project, both in Tsageri, and in Ambrolauri, were formed two non-governmental organizations working on female problems which successfully continue their activity in the region.
---
2005 – Cultural-Humanitarian Fund "Sukhumi" and Fund of Women Entrepreneurs executed the joint pilot project, anticipated improvement of IDP women's status in the society and family through educational, informational and other activities. Within this project, Fund of Women Entrepreneurs contributed to helping women to develop entrepreneurial skills for setting up their own small business.
2006-2008 – As a result of successfully accomplishment the pilot project, joint work of tow organization was proceeded for three years within the project – "Steady Development of Women with the purpose of improving their position in the society and in the family".
2009-2011 – Fund of Women Entrepreneurs has commenced execution of three-year project aimed at working with IDP women in Western Georgia and supporting them in developing and realizing their potential in small business.
---
2012-2014 – "Improvement of the economic condition of social vulnerable women in western Georgia."
Project objective:
IDP and local women living below poverty line in six cities of western Georgia have access on vocational trainings and income-generating activities.
---
2007 –  Global Fund of Women supported execution of the project: "Technical Equipment of Fund of Women Entrepreneurs with the Purpose of Rendering Appropriate Methodological Assistance".
---